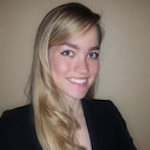 Contact Information
Dr. Meredith Berry
Department of Health Education & Behavior
Gainesville, FL
Phone: (352) 392-3261
Email: mberry@ufl.edu
Website: Department of Health Education & Behavior Profile
CV
Position
Assistant Professor, Department of Health Education & Behavior
Education
PhD, Forest and Conservation Sciences: Emphasis in Experimental Psychology, University of Montana
MS, Experimental Psychology, Utah State University
BS, Psychology, Summa Cum Laude, University of Florida
Biography
Meredith S. Berry joined the Department of Health Education and Behavior in 2018. As an experimental psychologist, she has several primary areas of research including 1.) basic processes of operant reinforcement, learning, memory and behavioral economics often in the context of drug misuse and other health-related behaviors, 2.) the evaluation of abuse liability and behavioral and cognitive effects of various drugs, 3.) the intersection of human and environmental health, benefits of nature exposure, and environmental conservation. Closely related to her work on the intersection of human and environmental health, she is exploring novel applications of the benefits of nature exposure to issues of drug misuse. Her current focus on clinical drug misuse research stems from a foundation of preclinical and clinical training in behavioral pharmacology, and basic and translational behavioral research in decision-making and behavioral economics.
Before joining the University of Florida, Dr. Berry completed her postdoctoral training in the Behavioral Pharmacology Research Unit at the Johns Hopkins University School of Medicine. She received her Ph.D. in Forest and Conservation Sciences at the University of Montana, her M.S. in Experimental Psychology from Utah State University, and her B.S. in Psychology from the University of Florida.
Dr. Berry continually engages in professional service including the Program Chair for Division 28 (Psychopharmacology and Substance Abuse) of the American Psychological Association's 2019 convention. She also serves on the Board of Editors or ad hoc reviewer for over twenty academic journals spanning preclinical and clinical research topics of behavior analysis, decision-making, behavioral economics, behavioral pharmacology, substance use and misuse, risky sexual behavior, conservation, and conservation psychology. Dr. Berry is the recipient of numerous early-career scholarship and fellowship awards including awards from the National Institute on Drug Abuse and the National Science Foundation, and her research is frequently covered in popular press new outlets such as Scientific American, Pacific Standard Magazine, Fast Company Magazine, and The Huffington Post.
Research Interests:
Substance use and misuse, particularly in areas of opioid and nicotine use
Behavioral economic demand for drugs of abuse, manipulating delay discounting, arranging contingencies to promote health behaviors, choice, and basic processes of learning, memory, and extinction
Behavioral and cognitive effects of various drugs
Intersections of human and environmental health
HIV/AIDS and sexual risk behaviors
Publications
Making Time for Nature: Visual Exposure to Natural Environments Lengthens Subjective Time Perception and Reduces Impulsivity (Link
Does being drunk or high cause HIV sexual risk behavior? A systematic review of drug administration studies (Link)
Sexual Probability Discounting: A Mechanism for Sexually Transmitted Infection Among Undergraduate Students (Link)